Goldstock Jewelers will buy your gold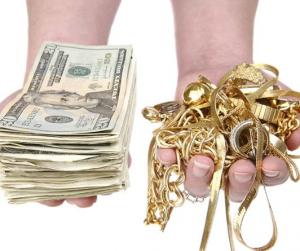 Right Now is the Time to Profit from the Highest Precious Metals Prices in Decades!
The market price for gold is the highest it's been in 30 years. This means that you'll never have a better opportunity to sell your unwanted or broken gold. Visit Goldstock Jewelers today and turn your unwanted gold items into real money.
We do not purchase diamonds, gemstones, silver, or jewelry. We will only purchase 10kt., 14kt., 18kt. gold or platinum (no gold plated or gold filled jewelry will be accepted).